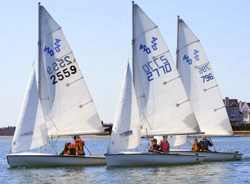 Sail Nantasket is a non-profit foundation in Hull, MA dedicated to encouraging the sport of sailing and to administer and promote public participation in sailing related programs, events and activities in Hull and adjacent waters.
As part of it's charter, Sail Nantasket will accept donations of boats, equipment and money to build a fleet of boats for use/charter by youth sailors participating in Junior sailing and Learn-to-Sail programs and by adults participating in Learn-to-Sail programs, and Sr. Racing programs.
Sail Nantasket is a proud sponsor of the Nantasket Nor'easters collaborative sailing team of Hull HS, Cohasset HS and the South Shore Charter Public School.
If you are interested in becoming a member of Sail Nantasket, you can download a membership form HERE